Press secretary Sean Spicer hints at tougher US line on international waterway, after Rex Tillerson likens Chinas island-building to Russias taking of Crimea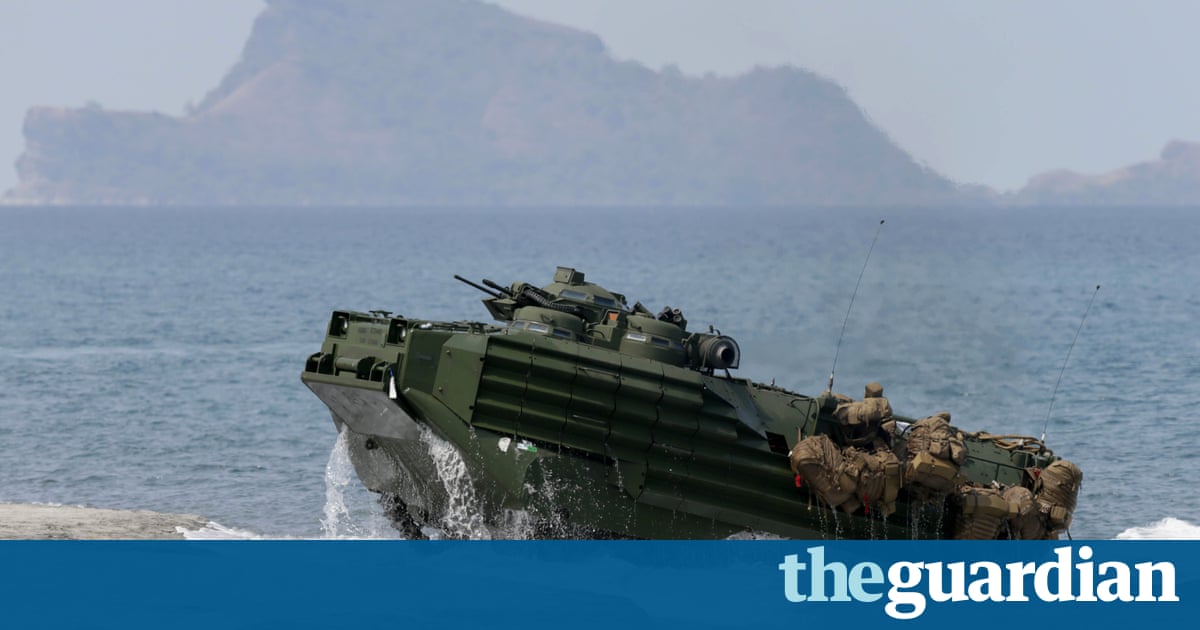 The United States will take steps to foil Chinese efforts to take over the South China Sea, the White House has indicated, amid growing hints that Donald Trumps administration intends to challenge Beijing over the strategic waterway.
Speaking at a press briefing on Monday White House press secretary Sean Spicer vowed the US would make sure that we protect our interests in the resource-rich trade route, through which some $4.5tn (3.4tn) in trade passes each year.
His comments come less than a fortnight after Rex Tillerson, Trumps nominee for secretary of state, set the stage for a potentially explosive clash with Beijing by likening its artificial island building campaign in the South China Sea to Russias taking of Crimea.
Tillerson told his confirmation hearing the White House needed to send China a clear signal that such activities had to stop and that its access to such territories was not going to be allowed.
They are taking territory or control or declaring control of territories that are not rightfully Chinas, Tillerson said.
Read more: https://www.theguardian.com/world/2017/jan/24/trump-white-house-beijing-takeover-south-china-sea