President begins effort to dismantle Obama legacy by scrapping trade deal, and reinstates ban on providing federal funding to aid groups that perform abortions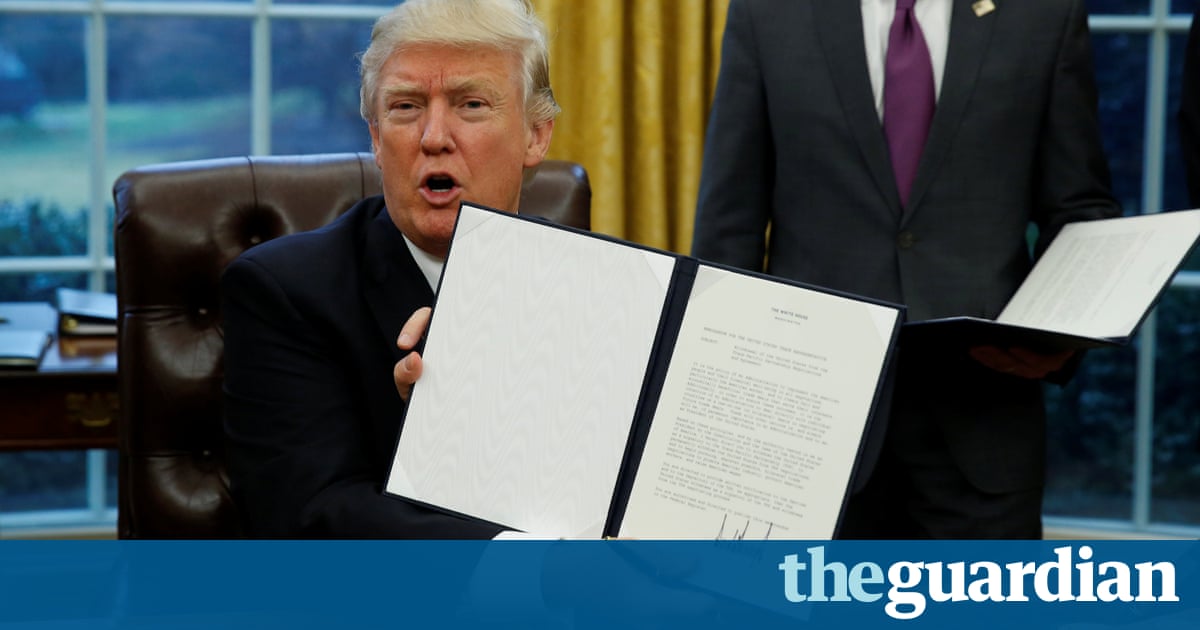 Donald Trump has begun his effort to dismantle Barack Obamas legacy, formally scrapping a flagship trade deal with 11 countries in the Pacific rim.
The new president also signed executive orders to ban funding for international groups that provide abortions, and placing a hiring freeze on non-military federal workers.
Trumps decision not to join the Trans-Pacific Partnership (TPP) came as little surprise. During his election campaign he railed against international trade deals, blaming them for job losses and focusing anger in the industrial heartland. Obama had argued that this deal would provide an effective counterweight to China in the region.
Everyone knows what that means, right? Trump said at Mondays signing ceremony in the White House. Weve been talking about this for a long time. Its a great thing for the American worker.
The TPP was never ratified by the Republican-controlled Congress, but several Asian leaders had invested substantial political capital in it. Their countries represent roughly 13.5% of the global economy, according to the World Bank.
Trumps election opponent, the Democrat Hillary Clinton, had also spoken out against the TPP.
The move also intensified speculation over the future of the 17-year-old North American Free Trade Agreement (Nafta). There were reports that Trump would sign an executive order on Monday to begin renegotiating terms with Canada and Mexico.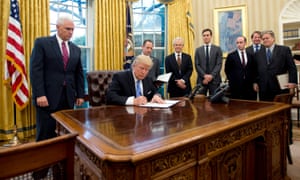 Read more: https://www.theguardian.com/us-news/2017/jan/23/donald-trump-first-orders-trans-pacific-partnership-tpp