PM refuses to say when document will be published, with Labour insisting it must come before vote on triggering article 50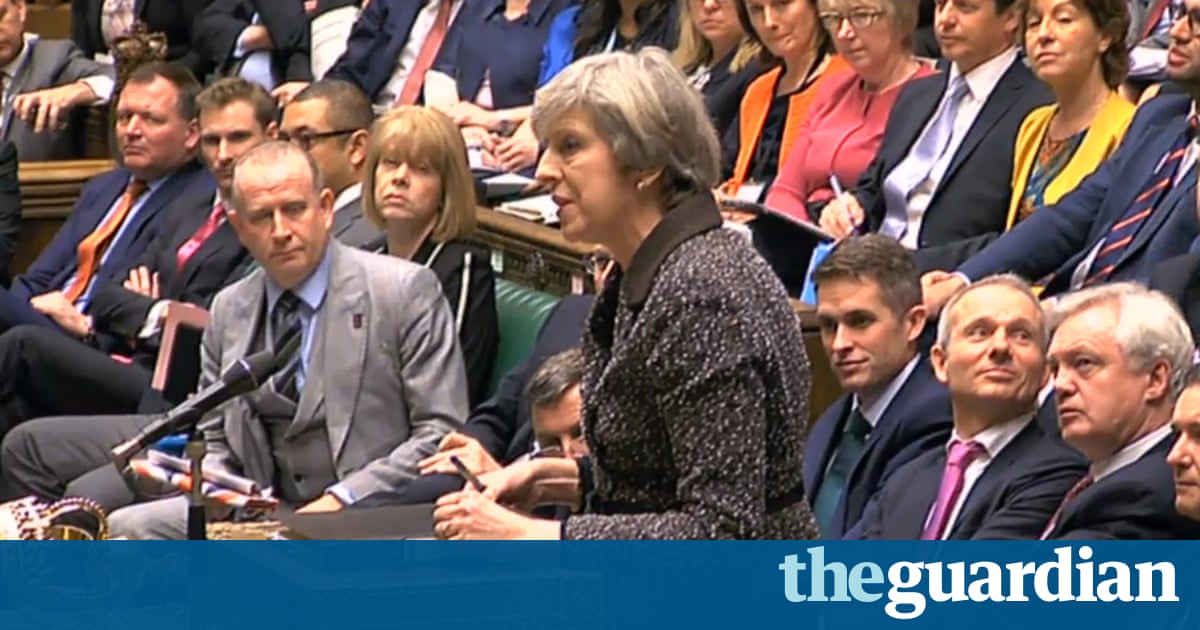 Theresa May has said her plan for Brexit will be set out in a white paper, in a move designed to see off a threatened rebellion by Conservative MPs.
Government ministers previously insisted Mays plan had been set out with sufficient clarity in her speech last week.
However, leading Conservatives such as Anna Soubry, Nicky Morgan, Ken Clarke and Dominic Grieve as well as Labour, the SNP and the Lib Dems have applied pressure for a formal policy document setting out the governments negotiating aims.
May announced the U-turn at the beginning of prime ministers questions in reply to Tory MP Chris Philp.
I recognise that there is an appetite in this house to see that plan set out in a white paper, she said. I can confirm to the house that our plan will be set out in a white paper published in this house.
However, the government refused to say when it would publish the document, leading to calls from Labour for MPs to have access to the information before they are asked to vote on triggering article 50.
The government is expected to publish a bill on Thursday after the supreme court said parliament must vote on whether to trigger article 50. Opposition parties and the Tory rebels are likely to push for the white paper to be published before parliament votes on the legislation.
A Labour spokesman said: We now want to see the timing and it is clear the white paper needs to come to parliament in time for the debate … MPs have a right to be able to see what the governments plan of action is. The speech is not adequate. It set out a wish-list of options.
As weve said many times, Labour respects the decision of the British people to leave the EU and therefore will not frustrate the will of the British people. But respecting the will of the British people is very different from respecting the will of the British government. We need to see the plan and make sure the process is held to account in parliament at every stage.
Read more: https://www.theguardian.com/politics/2017/jan/25/government-to-publish-brexit-white-paper-theresa-may-tells-mps