Little black dress uses wonder material to translate wearers heartbeat into power for built-in LED lights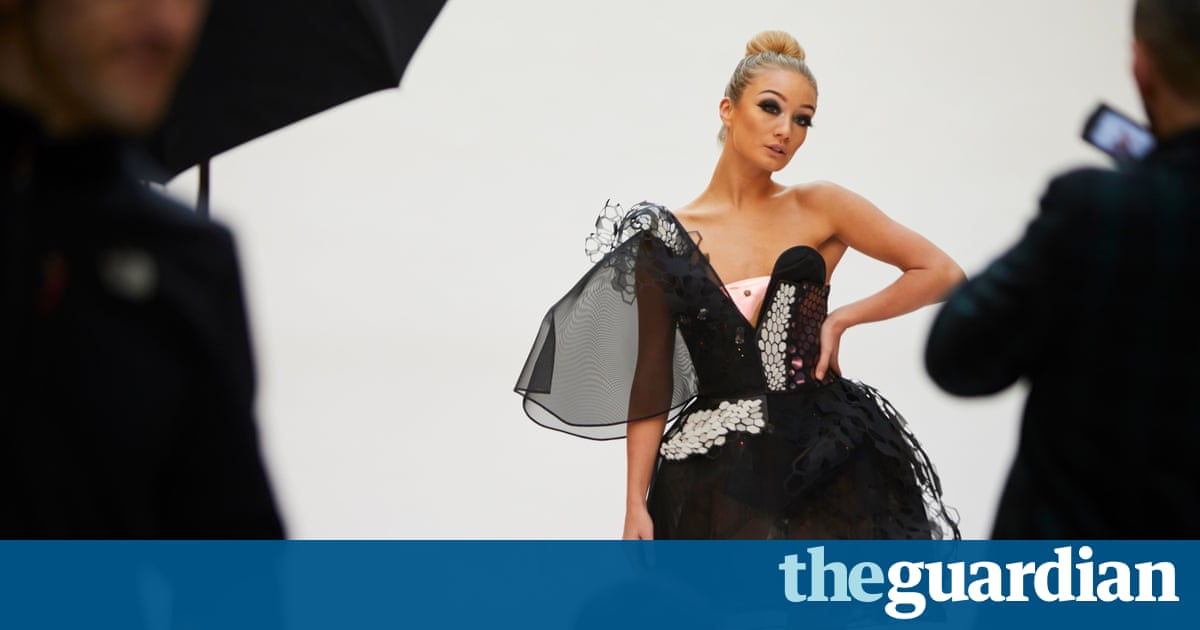 It is the super-thin wonder material scientists think could revolutionise every aspect of human life.
Now graphene which is just one atom thick and a million times thinner than human hair looks set to storm the catwalks of Paris, New York and Milan in a hi-tech twist on the little black dress.
On Wednesday, researchers teamed up with a wearable technology company to unveil the worlds first LBD containing graphene, which is 200 times stronger than steel and conducts electricity better than anything else known to man.
Unveiled at the Trafford Centre in Manchester, the city where graphene was first isolated by two scientists who went on to win the Nobel prize for their discovery, the dress changes colour in sync with the wearers breathing, using tiny LED lights.
Graphene was used to power the LED lights and as a sensor to record the wearers breathing, while more everyday materials like crine a woven lightweight nylon fabric were used to frame the dress.
Francesca Rosella, chief creative director for Cute Circuit, whose hi-tech creations have been modelled by Katy Perry and Nicole Scherzinger, said: Graphene has never been used in the fashion industry before.
Being the first to use it was a real honour, allowing us to have a lot of fun creating the stunning little black graphene dress and showcasing graphenes amazing properties.
Graphene was first isolated in 2004 by University of Manchester scientists Konstantin Novoselov and Andre Geim, who won the Nobel prize in physics for their work in 2010. Scientists believe the material has thousands of potential commercial applications, including being used in aeroplanes and high-speed trains.
The designers hope the technology could eventually be used to make a dress that can be programmed to show any colour or design.
Dr Paul Wiper, research associate at Manchesters National Graphene Institute, said: This is a fantastic project; graphene is still very much in its infancy for real-world applications and showcasing its amazing properties through the forum of fashion is very exciting.
The dress is truly one of a kind and shows what creativity, imagination and a desire to innovate can create using graphene and related two-dimensional materials.
Richard Paxton, general manager of intu Trafford Centre, said: Technology and fashion have come together to create what is the worlds most high-tech dress and could become the blueprint for what our millions of customers will be wearing in the future.
Read more: https://www.theguardian.com/uk-news/2017/jan/25/first-dress-graphene-unveiled-in-manchester-wonder-material