City cancels firework celebration after pilot and passenger killed when small plane appeared to stall and nosedive into water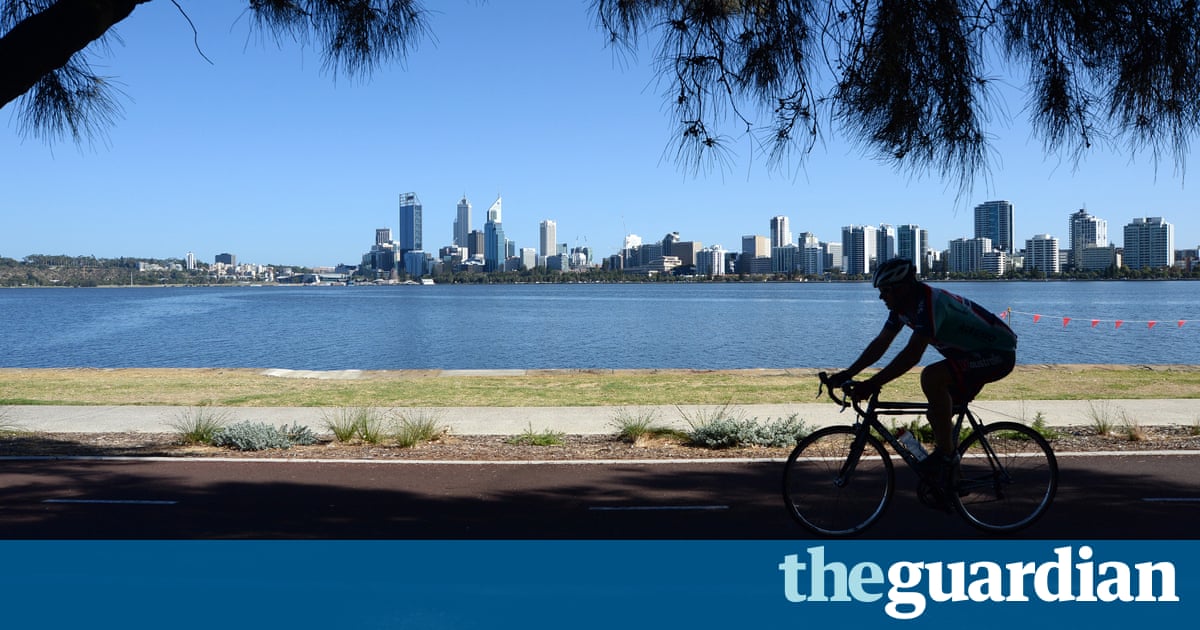 Two people have died after a plane stalled and nosedived into the Swan river in Perth during Australia Day celebrations as thousands of people looked on.
Police said the pair were killed when the light plane, believed to be a seaplane, crash-landed into the river just after 5pm local time.
It is believed only the pilot and a passenger were on board.
It looked like it just broke in half as it hit the water, a witness told ABC News. The sound as it hit the water was just shocking.
The crash was captured on video and posted to social media, along with dozens of comments from witnesses.
The City of Perth says the Australia Day fireworks have been cancelled and people have been told to return home.
The WA police acting commissioner told reporters it was fortunate the plane did not hit other people.
For reasons yet unknown, its entered the waterway, thankfully without injuring anyone else on the ground or any other people who are here at the event, Stephen Brown said.
Perth lord mayor Lisa Scaffidi said the fireworks were cancelled out of respect for the dead and to conserve the integrity of the [crash] site.
Read more: https://www.theguardian.com/australia-news/2017/jan/26/plane-crash-on-perths-swan-river-kills-two-during-australia-day-celebrations